Where it Began ....
The EventAce Story (Sorry Neil Diamond Fans)
A Scottish based family business

Over 30 years experience in the events industry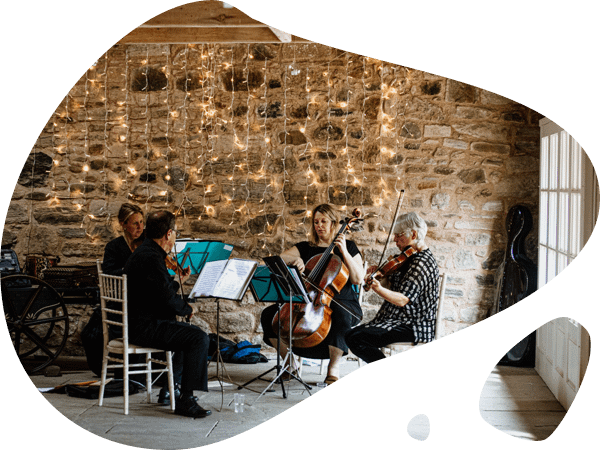 Experience

We've been involved in events since 1999

You're in safe hands

Community

We're not just a business

Join us today

Integrity

Transparent and accountable

There are no catches
Who are we?
At the core of our business is father and daughter team, Del and Rachel Cotton.
Del spent many years as a wedding musician performing all over the UK in venues ranging from castles to civic centres. In 1999, With the help of his long suffering wife Lisa, he established what has become one of the UK's leading entertainment agencies, Hireaband.co.uk – still going strong and now with a very busy office in London as well as the original Scottish office. In fact Eventace Ltd and Hireaband Ltd share the same building in the small Ayrshire village of West Kilbride.
Rachel, Del and Lisa's older daughter, is currently studying for her degree in business at Strathclyde University on their Graduate Apprentice course. She previously studied marketing and languages, spending a year living in Paris.
Our platform was designed, built and is maintained by our development partners at GearedApp based in Leith, Edinburgh. Despite our obviously strong Scottish connection (of which we're very proud) EventAce has been designed from the very start to provide the huge advantages of our game changing platform to event organisers and event suppliers throughout the UK and ultimately, across the world.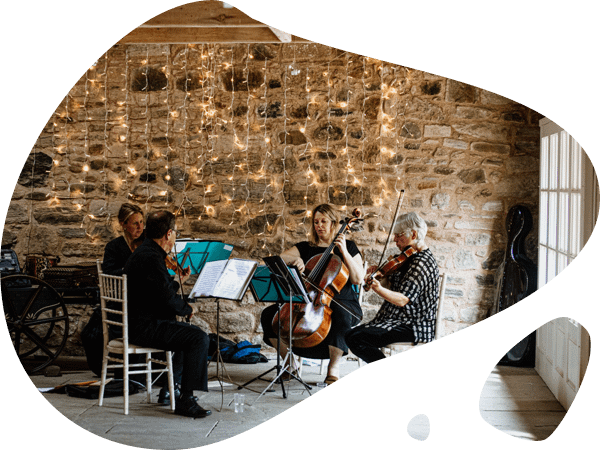 Why we built EventAce
Eventace came from a conversation Del had with a frustrated wedding supplier at the prestigous VOWS Awards (Voted Outstanding Wedding Supplier) in Glasgow back in 2019. After having lead Hireaband to a record breaking 4 wins, Del was asked by publishers DC Thomson to join the judging panel. After announcing some of the competion winners during the event it was quite common for him and the other judges to be asked for tips on what exactl the judges were looking for in a category winner.
One particular discussion centred around the difficulties a wedding supplier was having simply getting established and noticed by potential clients. A win, they hoped, would have helped raise awarenes of their business and of course this was true. But the real frustration wasn't so much that they hadn't won on the night, it was a general feeling of hopelessness in trying as a new business to compete with the established players in their sector who had bigger budgets, better connections, more experience and fancier web sites.
Competing on Google AdWords and Facebook was out of the question. Paying for clicks that rarely resulted in new business just wasn't on. A huge budget would be necessary to have any chance of being in front of potential customers when they came looking for their particular service. Even when a click brought a potential client to their web site, it rarely converted into an enquiry let alone a booking. More frustratingly, those people who did enquire were often looking for dates on which this supplier was unavailable. What a challenge and one that Del could only sympathise with. But it did get him thinking.
As part of her degree work, Rachel too was studying the challenges facing new businesses in getting noticed and established in todays hyper competitive online environment. During a conversation on the subject, Del mentioned the chat he'd had with the frustrated wedding supplier at the VOWS Awards. The two agreed that there must be a way to level the playing field and give small or new businesses a chance. Surely a community of motivated, passionate wedding and events suppliers would be of intersest to event organisers looking for fresh ideas?
What if people could wasting time and effort contacting supplier after supplier, only to find that on many occassions they'd get no response or be told that their preferred supplier wasn't available? What if they could make a single request and have available, motivated local suppliers come to them?
What if event suppliers could save fortunes on random ineffective advertising, only quoting for jobs they're available for and interested in? No commission, no joining fee, and no way to pay more to be at the top of listings. No matter how big or small the business, speed of response and a quality offer would be rewarded rather than just the business with the biggest ad budget.
Two problems both solved with what would become EventAce.
Del and Rachel searched carefully for a company that could help turn their vision into reality, eventually settling on the young but gifted team at GearedApp. Initial meetings built excitement that they could be on to something. GearedApp's enthusiasm and support for the project spurred Del and Rachel on so that despite the inevitable impact of Covid on their plans, EventAce.com was born with the purpose of making life easier for both event organisers and event suppliers. At last, a platform that levels the playing field, creating a community for the mutual benefit of it's users. One that rewards enthusiasm, passion and great value over size, resources and the status quo.
If you're an events supplier, join our community today – create your free profile and start seeing those opportunities via our free app available for iOS and Android.
If you're planning an event of any size, save time, effort and energy. Hear direct from people keen to win your trust and your business, not just the guys at the top of the search results. With a robust reviews system in place, your chosen suppliers know that you'll be able to talk all about your experience. There can be no better guarantee of quality than that.
95%

Matched

100+

Suppliers

∞

Events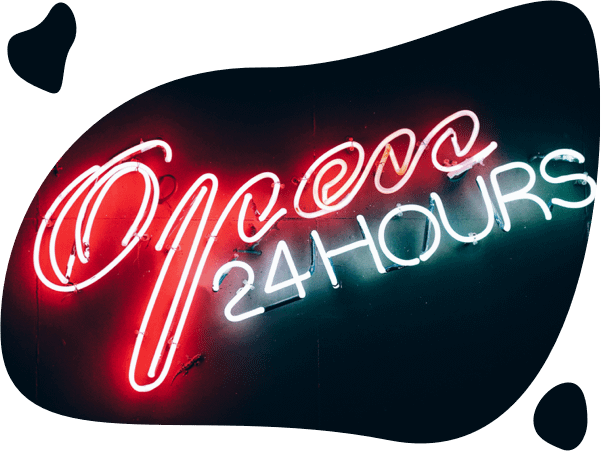 Don't gamble with your event
Most people organise events, weddings or parties very rarely. Doing anything for the first time is always a challenge, but it doesn't have to be that way.
EventAce let's you find suppliers like a pro. Professional events suppliers have a list of contacts as long as your arm and know exactly who to go to when they need a specific supplier in a particular area.
With us, you'll only hear from avaialble suppliers who are either based near or happy to travel to your events venue. That gives you time to talk to real contenders for your business rather than wasting time contacting suppliers either not available for or interested in your event.
It pains us to say it, but EventAce is the ace up your sleeve (groan) when you're looking for the best wedding and events suppliers in the land.
Why EventAce?
We're different. Find the best suppliers for your wedding, not the one with the biggest advertising budget.
Most couples only see the tip of the iceberg when it comes to wedding suppliers. EventAce levels the playing field meaning you'll hear direct from suppliers keen to look after you - without having to browse dozens of different web sites and directories.
Suppliers Assemble

Save time & avoid frustration searching for suppliers. Ours will come to you.

Deal Direct

Negotiate the best deal directly with your supplier. EventAce isn't a middleman & we don't charge commission.

Suppliers Big & Small

Sometimes the best deals are from new or smaller suppliers. We've levelled the playing field to give you more choice.